Calling all snow angels! How to have fun snowshoeing
Floral Design: Letting her artistry blossom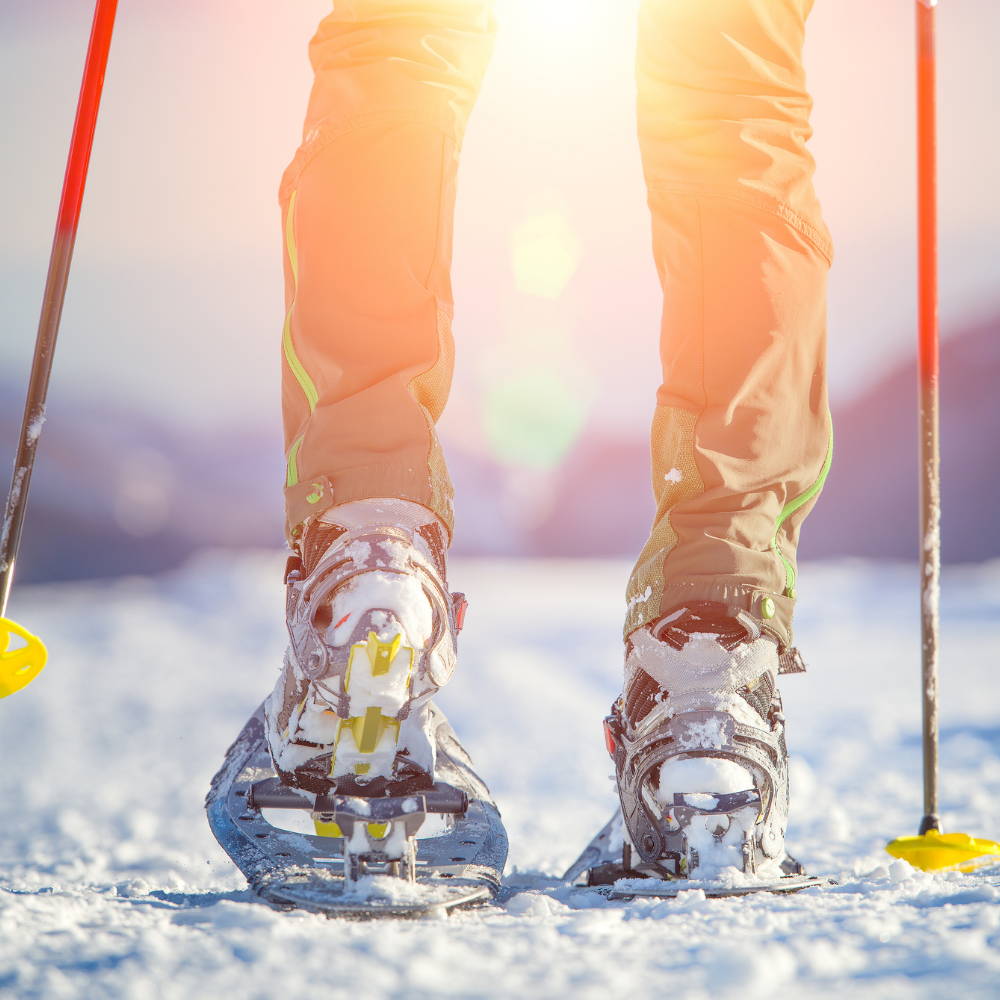 How to introduce kids to floral design
Spring is great for so many reasons. Birds begin to chirp again and we can finally catch a break from the cold, but the beautiful blooming flowers are what truly makes the season spectacular.
Floral design for girls is a wonderful activity that entails turning these gorgeous plants into wonderful works of art. Here's an easy guide to help your kids get started with floral designing crafts. (Also, floral design is not just for girls! Any child can enjoy picking and arranging flowers.)
Why floral design is great for girls
Floral design is a very engaging form of art. All that arranging and trimming is like a little workout, which will help develop her fine motor and gross motor skills. She'll have to use both hands too, which can boost her bilateral coordination. It's also an opportunity to engage her senses of sight, touch and smell.
With this art form, your child will plan and follow instructions. Plus, seeing the wonderful patterns and colors of these flowers is a great mood lifter and may be what your little child needs to raise her spirits when she's down and gloomy.
Floral design is the art of creating visually appealing arrangements with the use of ornamental plants. These ornamental plants are primarily flowers (of course), leaves, and other forms of greenery like grass, ferns or even fruits.
Some florists like to include small trinkets too, to make the displays more personal and convey emotion.
How to get started making floral design crafts with girls
Flowers are incredibly attractive, and some even smell wonderful too, so it won't be difficult to win her over when it comes to floral design. A walk through a garden should do the trick.
Start by demonstrating how to arrange flowers. While video tutorials and photos are great for instructing, seeing it happen right before her is the best way she can possibly learn how to arrange flowers.
Maintain a slow pace when you're teaching her, and ask her to help out occasionally. Also, there's no need to have a layout in mind for toddlers and preschoolers, let them enjoy the fun of floral design!
Remember to be patient with your daughter and engage her in conversion about the work.
What you need for floral designing with girls
A pair of kid's scissors to trim
A basket or bag to gather the flowers or greenery
A vase to put the bouquet in
Some lovely looking flowers!
Simple first time floral design projects for girls

Flower Arranging (Montessori Practical Life Activity) for Kids
Check out this montessori approach to introducing little ones to flower arranging. It's fun and kids will love that they're being helpful and independent.
Pressing Flowers
Pressing flowers can be a fun and easy artistic project that girls of all ages can enjoy! Have her choose a few flowers that she likes and lay them down on a piece of parchment paper without any of them touching. Once she has laid all her flowers out, help her carefully place a second piece of parchment paper on top and then place a heavy book or object on them to help press the flowers flat. Make sure you begin this project on a table or part of a counter that you won't need to access for a while as it takes several days for them to fully dry. This project requires patience, but don't worry, peeking is allowed!! After about 10 days the flowers should be dry and flat. At this point the possibilities are endless! They can be glued onto a bookmark, attached to a homemade card for a loved one or they can be displayed in a picture frame or a shadow box to name a few ideas.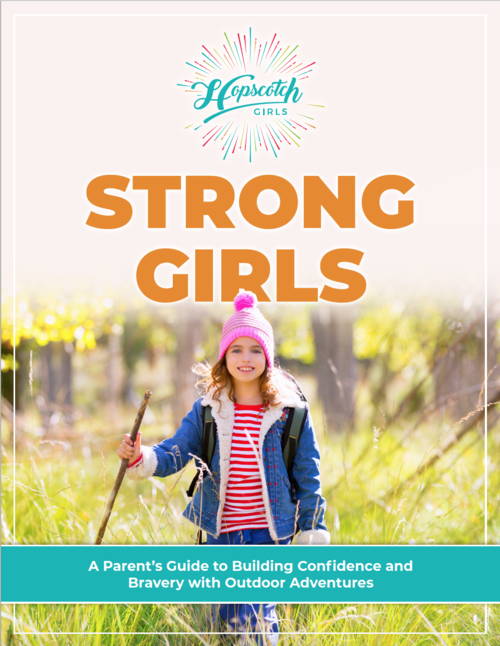 Submit the form below for your free digital copy of Strong Girls: A Parent's Guide to Building Confidence and Bravery with Outdoor Adventures.
We respect your privacy. When you submit this form you are also signing up for occasional emails from Hopscotch Girls.
Get Tips & More Via Email
For easy ways to empower girls, fun activity ideas, alerts about new Hopscotch Girls products, and more, join our email list.