Inspire her to explore her creativity!
We love using art and creativity to lift girls up! Crayons and watercolors are always fun, but there are so many other ways for girls to get creative. Inspired by our book, I Am Creative: A Coloring Book for Girls, the links below walk readers through 19 exciting art forms and offer practical tips for how introducing them to girls.
Unlock the spirit of adventure in your little girl with this confidence-building sticker book!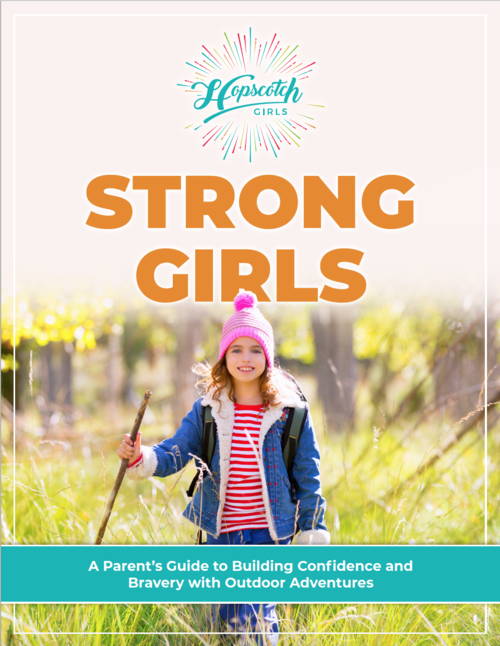 Submit the form below for your free digital copy of Strong Girls: A Parent's Guide to Building Confidence and Bravery with Outdoor Adventures.
We respect your privacy. When you submit this form you are also signing up for occasional emails from Hopscotch Girls.
Get Tips & More Via Email
For easy ways to empower girls, fun activity ideas, alerts about new Hopscotch Girls products, and more, join our email list.