Calling all snow angels! How to have fun snowshoeing
Knitting: Exploring her creativity one stitch at a time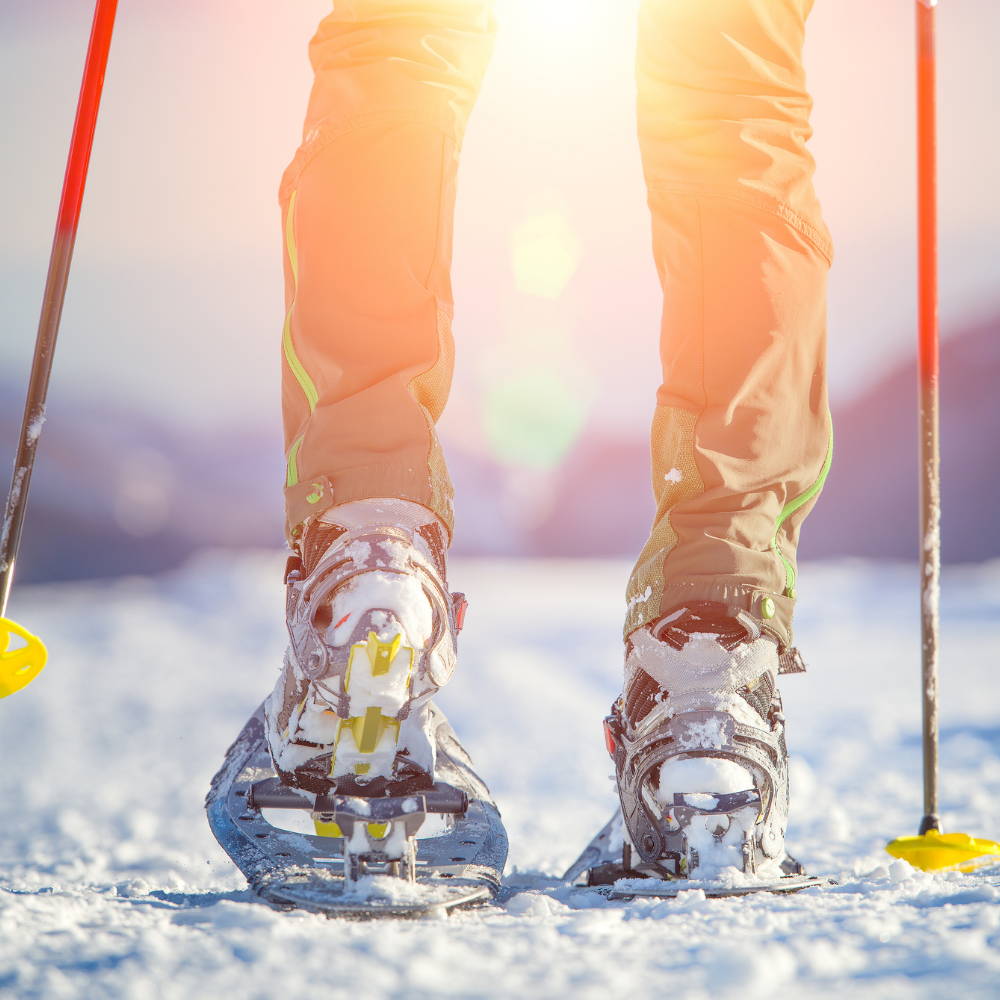 How to introduce girls to knitting
Knitting isn't just for grandmothers. Anyone can join in on the fun too! When it's cold, we like to get cozy with some blankets and sweaters, but believe us when we say it's a lot warmer when you snuggle up in a piece of your own.
Knitting is a relaxing extra-curricular activity worth trying out. If your daughter is the type that gets bored easily, read our guide below to learn how to make her spare time more productive and creative!
Why knitting is good for girls
Knitting is a pretty intricate art form and can be a little tricky to get right for beginners. Even masters poke their needles into the wrong holes sometimes. This is why it teaches calmness, composure and will help girls understand why it's important to "trust the process".

All that stitching will improve her ability to control the movements of her fingers, hands and even arms. Knitting also requires lots of attention to detail, so she'll learn why it's necessary to do things to the best of her ability and that diligence is a great quality.
When she gets to learn the basics, she'll want to explore more stitching techniques, boosting her creativity too.

Dealing with school grades can be stressful and that's where knitting comes in handy. It's soothing, and can help relieve anxiety. Knitting also invokes a sense of fulfillment, that can lift her spirits and confidence!
Knitting is the process of connecting loops of yarn or thread together, to form piece of cloth.
You can use a machine to knit, but everyone knows the best sweaters are the ones made from hardworking hands.
From bags to shorts, gloves to purses, knitting is done to create a variety of clothing items and accessories.
Knitting isn't as easy as other artforms. Being introduced to complex designs early can cause her to be unenthusiastic, so it's best to start with something simple..
For younger girls, start by simply twisting yarn together with her. Take two strands and twirl them with each other. First, do loose twirls and then go for tighter ones.
When they get a hang of that, take things up a notch by using three strands of yarn to braid. Show her how to do them by illustrating yourself, explaining what you're doing along the way. This will help with her fine motor skills, flex her little muscles and better the communication between you two.
As a final step, teach her how to finger knit. If you don't already know how to do that, some simple video tutorials will help. Watch them with her and practice along with the instructor as the lesson goes on.
She can progress to more difficult designs when she's ready for them, and who knows—maybe this will become your favorite bonding activity!
Bulk yarn is best for working with beginners, especially if you're taking the steps we outlined above. Discount stores and large craft stores are great places to find inexpensive yarn. (Fancy yarn can be surprisingly pricey!)
When she's a full blown knitter, get her some short straight wooden bamboo needles. They are easier to handle and still beginner friendly. Circular and long straight needles can be used later on.
Simple knitting projects that are off the chain
Finger Knitted Flowers
We love this project because it's simple and aesthetic. You can try to imitate her favorite flower by using wool or yarn of it's color instead. We bet she'd love it even more then.
Finger Knit Brooch
This handmade brooch is the cutest thing ever! It's simple and it's a step above finger knitting, so it's a great way to gently climb up the ranks of knitting techniques.
Knitted Bunnies
A knitted bunny is the most complicated project on this list, but it's very creative too! Before attempting this, she should know how to knit a simple square first.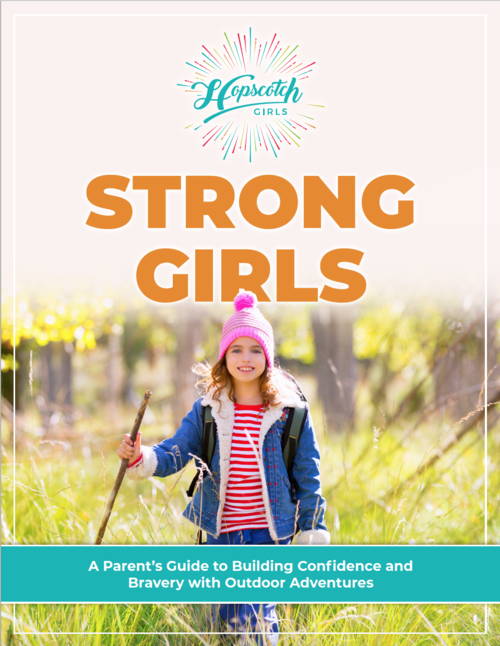 Submit the form below for your free digital copy of Strong Girls: A Parent's Guide to Building Confidence and Bravery with Outdoor Adventures.
We respect your privacy. When you submit this form you are also signing up for occasional emails from Hopscotch Girls.
Get Tips & More Via Email
For easy ways to empower girls, fun activity ideas, alerts about new Hopscotch Girls products, and more, join our email list.