Calling all snow angels! How to have fun snowshoeing
Painting: Getting colorful with girls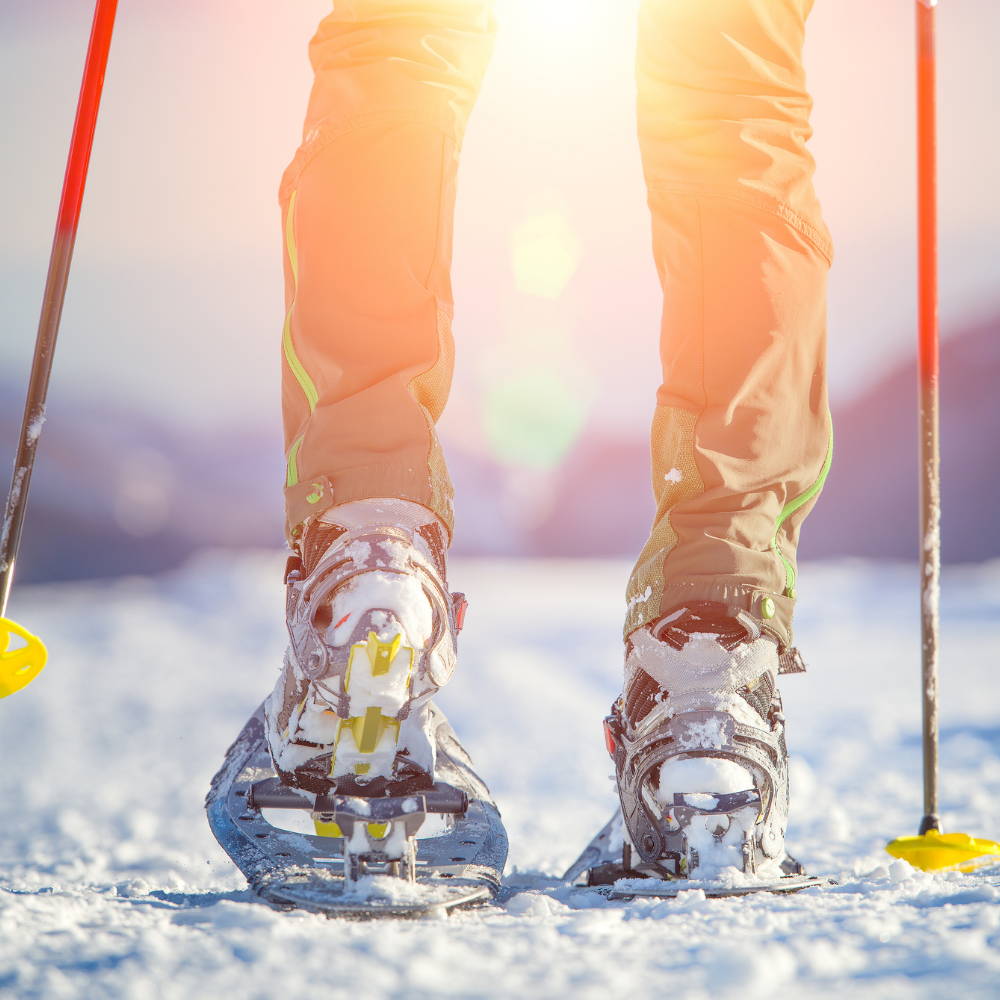 How to introduce girls to painting
Kids love to create! Give them a pencil and watch them scribble away. Hand them some crayons and watch them shade those objects. Give them some paint and watch their creativity run wild. But be careful, things can get a little messy!
Painting is an amazing expression of artistry. It's a fun way for girls to show their emotions and it encourages them to explore. If that sounds like an art form worth filling your schedule for, read on to find out how to do it right.
Why painting is good for girls
When kids paint, they reveal a lot about themselves and the way they view the world.

Her artwork is like a portal that opens the window to her mind, and knowing what she thinks about can help you understand your daughter better. This is an excellent way to build a bond with your little girl.
In addition, mixing up colors and experimenting with different kinds of brushes is a great way for your child to get to know about cause and effect. For example, painting allows girls to see how colors can be combined to create a unique one, or how deeply they can press a brush to change the way painted lines look. Plus, it can be pretty heartwarming to watch them marvel at those outcomes!
Painting will improve their fine and gross motor controls, strengthening their arm and hand muscles. This strength can help improve their writing and more.
Painting is the method of applying a kind of watery or semi-liquid colors to a surface to create a beautiful piece of artwork. Those substances can either be paint or any other form of pigment, like ink.

You can choose to paint a picture of anything; it doesn't need to exist in real life! You can even represent something as intangible as emotions in a painting, as long as you have a picture in your head and the tools to get it going, then paint on, and make your own unique piece.
How to introduce girls to painting
If your daughter is open to painting, all you need to do is pick up some basic supplies to begin this creative journey of hers.

For the paintings, start simple and side by side with her. When painting with kids, ask them about what they're painting. This lets they know that you're engaged and interested, lets them show off their skills and creativity a little bit, and may give you a window into how they're thinking and feeling in that moment.
When you paint with kids, you want to make sure all their supplies are completely safe. Non-toxic washable paint for kids is ideal, so it's easy to clean up any accidental messes. You'll need plastic brushes for kids (unless you're doing finger painting, which is always fun) and some paper as the canvas too.
Empty pudding cups or egg cartons are the best paint containers! They're cost effective, and using them exposes your daughter to recycling.
Paint in an open space if possible. The backyard, front porch, and even a garage make great art studios. Be sure to have your little artist wear an apron or some old clothes and toss an old cloth over the work surface for an easy clean up.
Suggested first time projects
Painting shapes
If your daughter has no idea how to hold a paintbrush, this is a great start. You can even begin by drawing the objects so she can fill them in with paint, and progress to her painting the shapes by herself.
Colored Paper Tubes
This is honestly one of the best art projects for kids because it's got lots of learning potential. She'll also have to match the ends of the tubes, teaching her patterns how to analyze them.
Pinecone Paintings
Autumn is pinecone season, so use that opportunity to create some of these art works. Cut out the turkey pieces and show her how to assemble a few, correct her mistakes if any and let her do the rest on her own!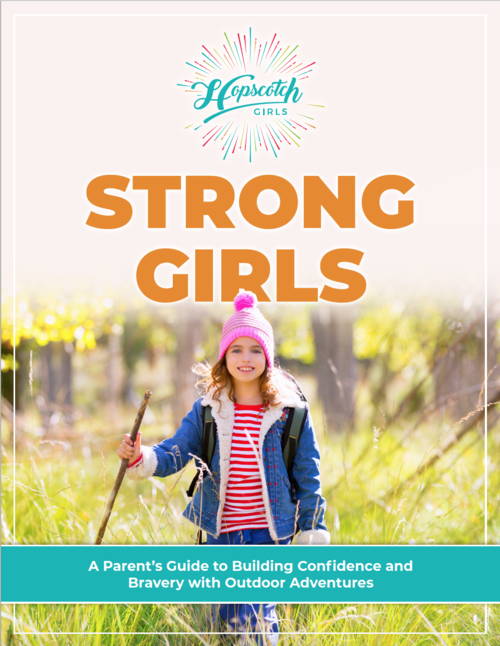 Submit the form below for your free digital copy of Strong Girls: A Parent's Guide to Building Confidence and Bravery with Outdoor Adventures.
We respect your privacy. When you submit this form you are also signing up for occasional emails from Hopscotch Girls.
Get Tips & More Via Email
For easy ways to empower girls, fun activity ideas, alerts about new Hopscotch Girls products, and more, join our email list.