Empower Girls by Celebrating International Women's Day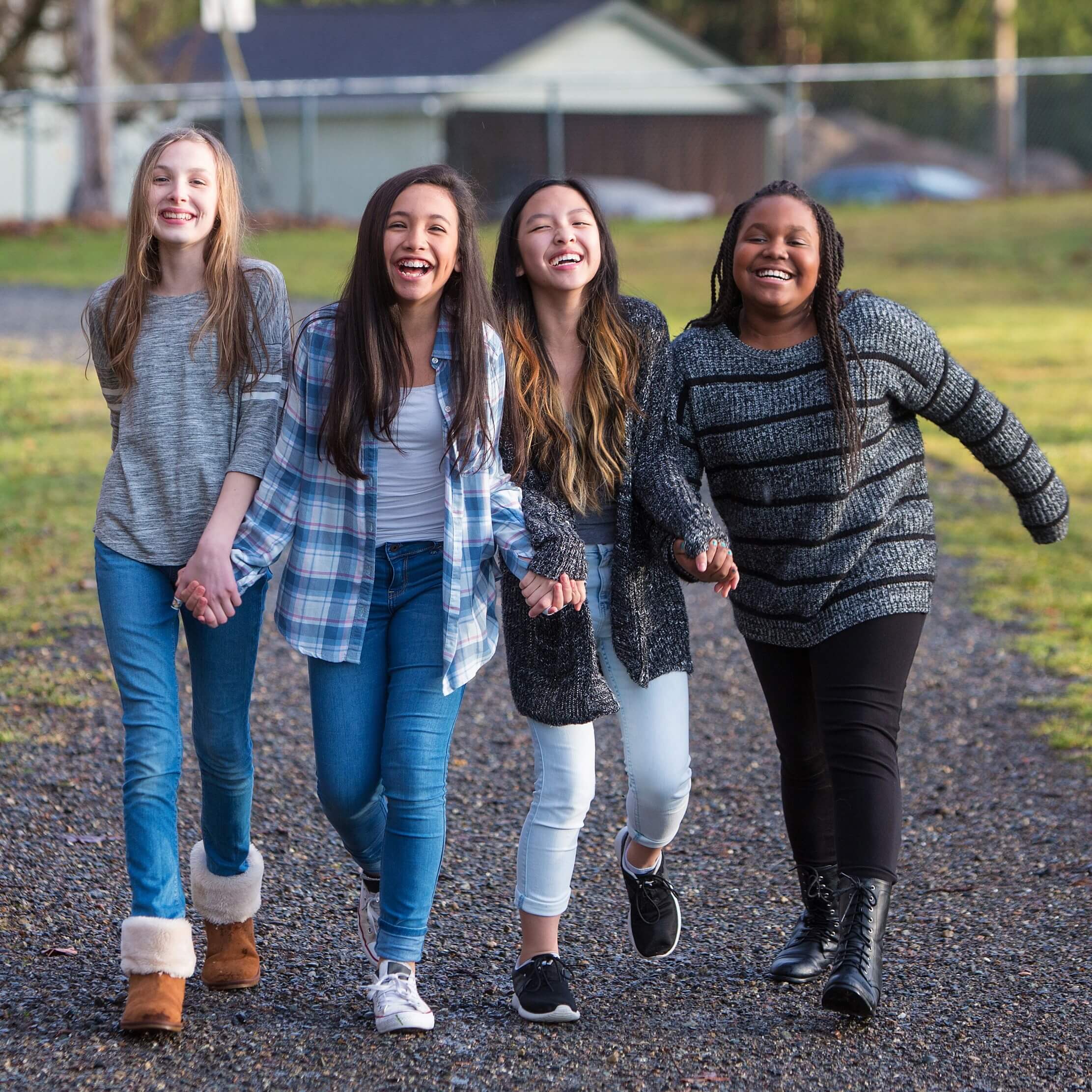 Honoring International Women's Day (IWD) is more important than ever.
We live in a world where nearly
2.4 billion women
don't have the same economic rights as men,
130 million girls
are denied education, and
one in three women
experience violence, either physical or sexual.
Against this backdrop, we must empower girls in order to improve the world. We hope marking the day by reflecting on injustices and celebrating remarkable women will inspire kids and adults around the US. Every one of us can be 'the change she wants to see' to paraphrase
Amanda Gorman
.
Use our list of resources to explain to your family or group why IWD is important. We have rounded up websites, books, and games to mark courageous and inspirational women from various backgrounds. Play these board games with a twist, spark discussions through fun activities, and inspire everyone to be change-makers.
What is International Women's Day?
International Women's Day was launched in 1911 to honor women's historical, social, economic, cultural, and political achievements. Also, the day is a call to action for accelerating gender parity.

By empowering kids to explore women's history and why women have fought for equality, we can increase their awareness of the rights they have and that they might not have if it weren't for the actions of remarkable women.

We can explain why we should celebrate women's contributions to our society, which is still far from equal. Also, teaching kids to actively question and openly challenge stereotypes and biases is important because it helps forge a more inclusive world.

Meet the Women Who Broke Barriers
"Each time a woman stands up for herself, without knowing it possibly, without claiming it, she stands up for all women."
Maya Angelou
There are thousands of women to celebrate, so where should you start? Why not let your child's interests take the lead?
Maybe she would like to rule the world someday. So why not introduce her to the 'mother of the civil rights movement'
Rosa Parks
? Her strength and dignity inspired local black leaders to organize the
Montgomery Bus Boycott
.
Or, if she loves space, read up on
Sally Ride
, the first American woman to enter Space in 1983.
If she likes sports, check out the story of Syrian Olympic swimmer
Yusra Mardini
who swam a sinking boat carrying refugees to safety in three grueling hour
Celebrate International Women's Day with these resources:
March means IDW and
Women's History Month
, and there are many resources that highlight women's contributions to gender parity.
We have rounded up the best non-fiction books to raise a new generation of feminists.
Fabulously Feisty Queens
: 15 bright, bold, brilliant women who have ruled the world.
Packed with gorgeous illustrations, girls will love learning about brilliant and clever female rulers throughout the centuries.
Discover the suffragettes' movement in the US with
Bold & Brave
: Ten Heroes Who Won Women the Right to Vote.
Or buy the 'Rebel Girls Dream Big'
Box set
with Rebel Girls Lead, Rebel Girls Champions, Rebel Girls Powerful Pairs, Rebel Girls Climate Warriors, and Rebel Girls Awesome Entrepreneurs.
The
Women Who Make History Collection
: contains three engaging books from the New York Times Bestselling series: Women in Science, Women in Sports, and Women in Arts - all pay tribute to 50 trailblazers from ancient times to now.
Show her women's history doesn't have to be boring:
Make history fun by playing Who's She?, a tabletop game featuring remarkable women like Malala Yousafzai. Guess their identity by asking about their accomplishments rather than looks.


Honor inspirational women by creating a bulletin board. Display it prominently to sow the seeds of change.


Dress in purple, the shade representing justice and dignity, and dance to an all-female soundtrack.


Pick a country and research what life is like for girls living there.


Write down five issues for girls you would like to fix.


Make a gift for a girl or woman who is your role model.


Empower girls to be confident, brave, and kind with Hopscotch Girls activity books.
When we celebrate International Women's Day, we honor the accomplishments of brave women and highlight inequalities.

Empower girls by reflecting on remarkable women fighting for women's rights, and inspire them to help create a better world for all.

Get Tips & More Via Email
For easy ways to empower girls, fun activity ideas, alerts about new Hopscotch Girls products, and more, join our email list.
Get Tips & More Via Email
For easy ways to empower girls, fun activity ideas, alerts about new Hopscotch Girls products, and more, join our email list.