Calling all snow angels! How to have fun snowshoeing
Weaving: How to criss-cross like a boss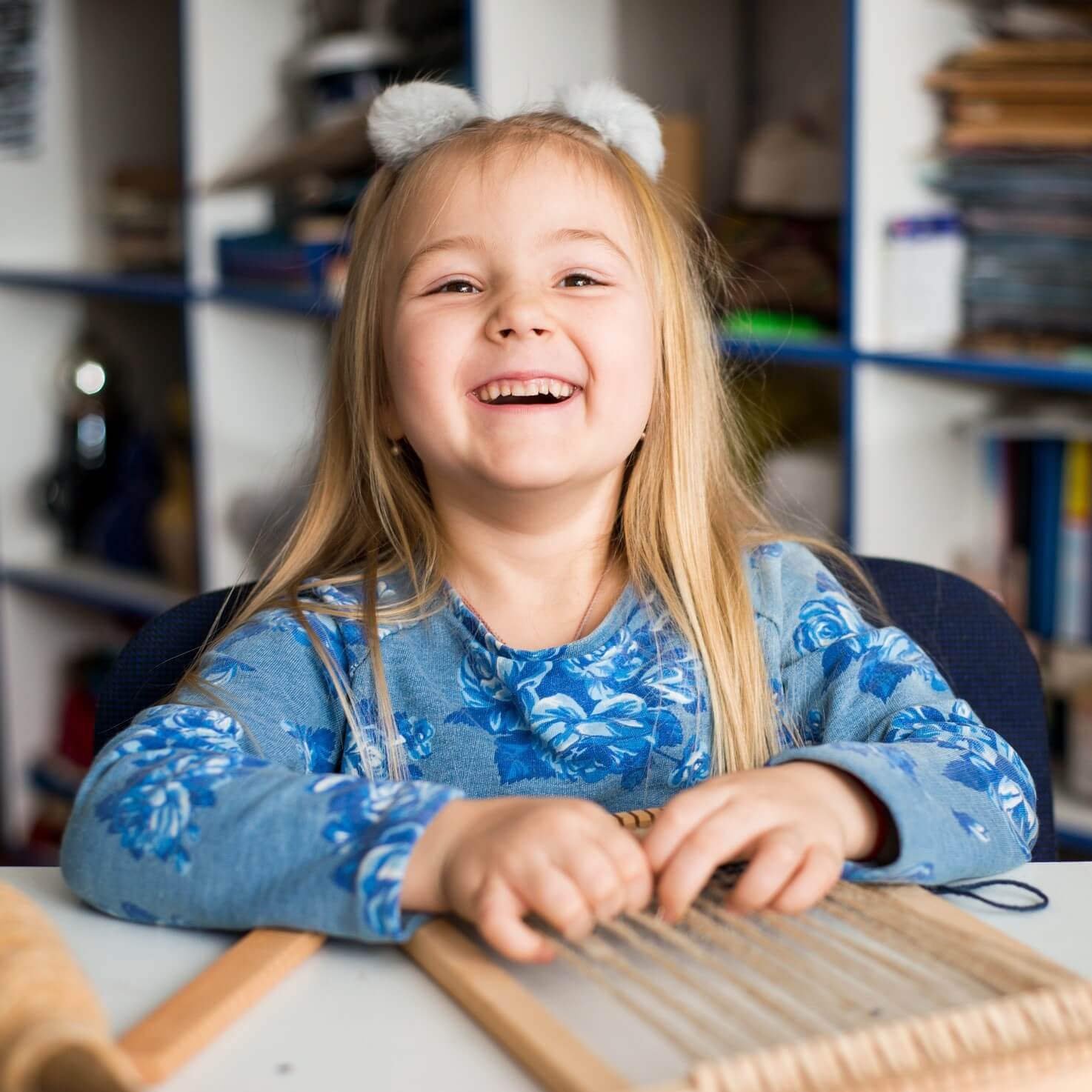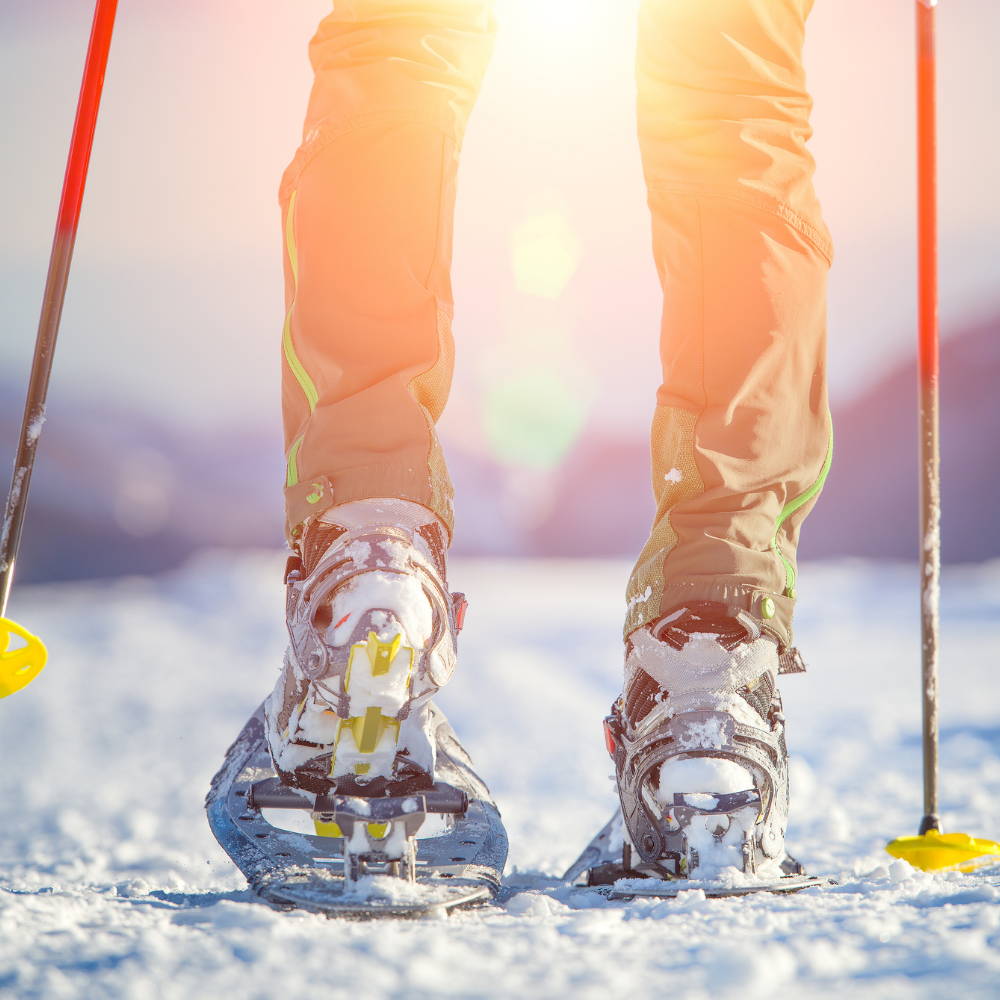 How to introduce girls to weaving
Weaving is a fun and surprisingly accessible art form for kids. (For simple projects anyway.) It can be a good bonding activity too, and most importantly, encourages kids to try out new stuff. Let your daughter learn to criss-cross like a boss with this simple guide!

Why weaving is good for girls
Before you make a woven tapestry, hotpad or piece of clothing, you have to plan ahead. This way, weaving helps girls understand the importance and usefulness of planning and implementing a plan from start to finish.
Nearly everything in weaving is done using the hands, especially hand-woven items, and that will assist girls with their fine motor skills.

Also, weaving is an incredibly calming activity. You start weaving and soon enough you'll be lost in the patterns of those entwined lines!
When you weave, you lace a set of fibers called weft over and under another set called warp. So weaving is the process of interlacing different sets of fibers.

There are a variety of fibers to choose from and weaving techniques to use. It all depends on how you want your cloth to look and feel.
How to get started with weaving for girls
If your daughter is already familiar with similar artforms like
knitting
and
sewing
, weaving will be a piece of cake. If she isn't, no worries, you can also start her off with these simple steps.
Fiber can be a bit difficult to work with, especially for newbies. Use a material that's easy to manipulate like paper for her first project.

Grab two sheets of paper, and cut out large strips from one of them. If you trust she'll be careful enough with a pair of scissors, give her one, draw out the lines and ask her to cut out the strips on the paper.
For the second sheet, you're going to draw straight lines again, but this time, don't cut all the way through! Make sure the strips are still attached to each other at one end.
Now it's time to weave! Let her take each of the single strips, and lace them over and under the pieces that are still together, help her out if she's having trouble.

When she's done with all of them, glue the loose ends and there you have it! Her first woven piece! Now she's ready for the real deal.
What you need for weaving crafts with girls
A loom is a frame where the fibers are woven on and she's going to need a kid's sized one. As an alternative, you can use some cardboard. Here's a tutorial on how to make a cardboard loom to help you make one.
For the fibers, you can cut out strips of some old clothing to practice. When she's ready for thread-like materials, you can use wool, cotton, hemp or even silk.
A shuttle holds the weft yarn and a comb is used to fit the weft yarn tightly together.
A tapestry needle is used to cross the weft over and under the warp, but she can still use her hands.
A pair of craft scissors
Beginner weaving projects for girls

Paper Plate Weaving
This is the perfect project for a younger girl. It uses items you can find easily at home, and is also very simple!
Straw Weaving
Inexpensive, basic and there's also a bit of technique to it, especially when it comes to finishing the ends off. What's not to like?
Stick Weaving
This
easy weaving project for girls
involves the use of a tree branch to make some pretty sweet designs. Just look at those gorgeous patterns!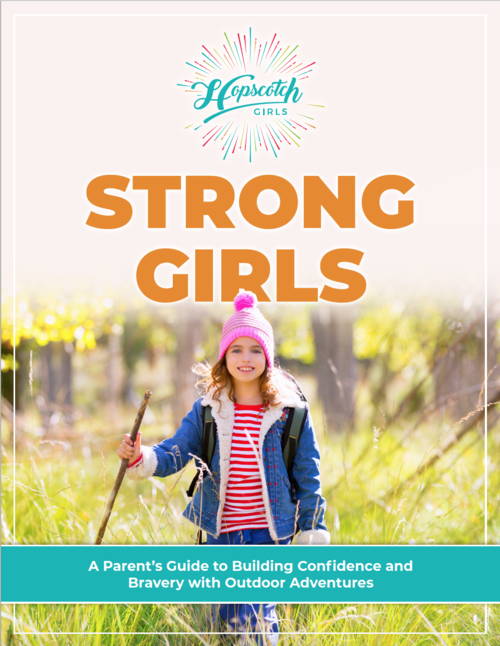 Submit the form below for your free digital copy of Strong Girls: A Parent's Guide to Building Confidence and Bravery with Outdoor Adventures.
We respect your privacy. When you submit this form you are also signing up for occasional emails from Hopscotch Girls.
Get Tips & More Via Email
For easy ways to empower girls, fun activity ideas, alerts about new Hopscotch Girls products, and more, join our email list.