Guide to Empowering Granddaughters
Activities for Girls and the Grandmothers
Who Love Them
The relationship between grandmothers and granddaughters is a special one. Grandmothers play many different roles—fun-maker, caregiver, bruise-kisser, snuggle-giver, etc. They can be an important part of building girls up too—teaching them to be powerful, confident, resilient, and more.

There are a number of ways grandmothers can nurture their granddaughters as they grow. Grandmothers can be important role models that girls look to when learning about how to deal with challenges, conflicts and sticky situations. They can also offer valuable perspectives based on life experience, and help ensure that girls are surrounded by products that are good for them.
We created this guide to celebrate grandmothers, and offer some fun and easy ways to bond with granddaughters. You'll find a few different features in this book:
We've rounded up a bunch of activities that are fun, build closeness and have a positive impact on girls. Most of the activities are low- or no-cost and don't require a lot of experience.
Grandmothers can be extraordinarily generous. We've put together a few ideas for gifts that can help girls develop a healthy body image, express their creativity, and spark a passion for STEM (science, technology, engineering and math).
Unlock the spirit of adventure in your little girl with this confidence-building sticker book!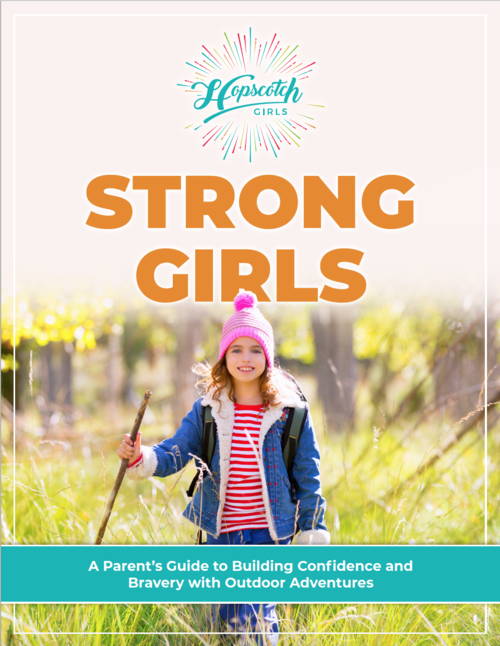 Submit the form below for your free digital copy of Strong Girls: A Parent's Guide to Building Confidence and Bravery with Outdoor Adventures.
We respect your privacy. When you submit this form you are also signing up for occasional emails from Hopscotch Girls.
Download a PDF version of this guide
Empowering Granddaughters
Use the form below to download and print this guide.
We respect your privacy. When you submit this form you are also signing up for occasional emails from Hopscotch Girls.
We've included a coloring page from our bestselling coloring book, I Am Confident, Brave & Beautiful: A Coloring Book for Girls. Just print the page out, and color together or let your granddaughter do the coloring while you talk about what the text and doodles mean to her.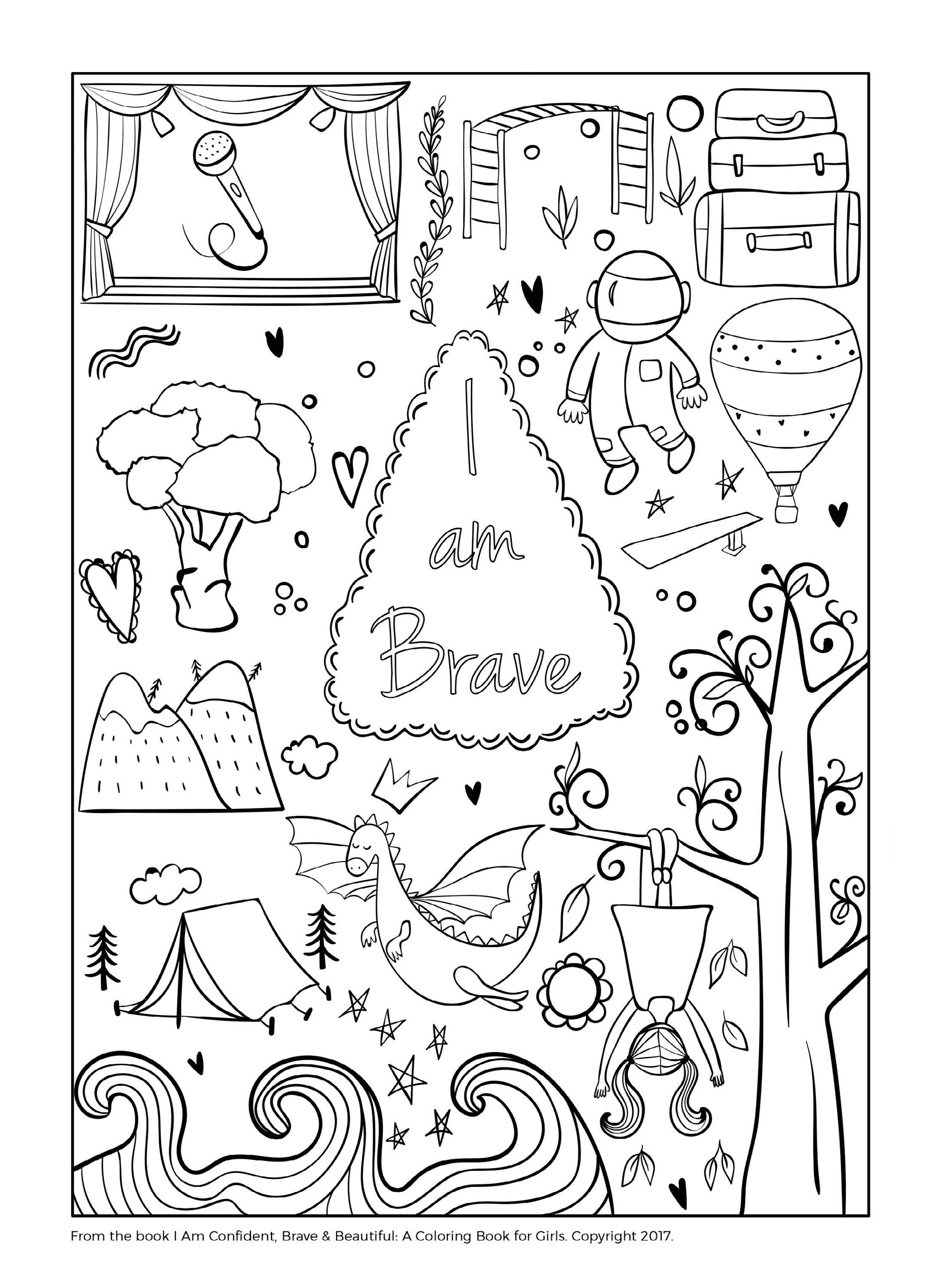 We've included a drawing challenge for you and your granddaughter, designed to encourage self-exploration. Print out the page and have your granddaughter follow the prompt to complete her self-portrait. Print a second copy if you'd like to do one for yourself. Your granddaughter is sure to get a kick out of drawing together.